How Does Your Garden Grow?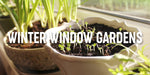 As winter blankets the world in a chilly embrace, many outdoor gardeners reluctantly bid farewell to their beloved green spaces. However, the gardening spirit need...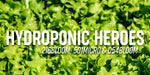 In the ever-evolving world of gardening and plant cultivation, hydroponics has emerged as a game-changer, offering efficient and controlled environments for plants to flourish. Among...